An absolutely wonderful exchange arrived at my house today and has left me grinning all day! Take a look at what Veronica stitched up for me, a gorgeous scissor case and she even included some lovely scissors...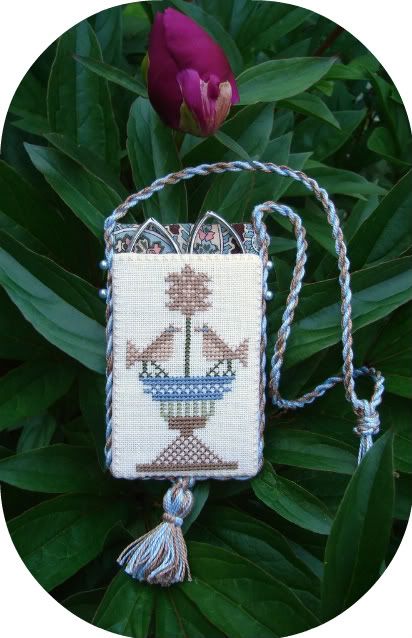 HOE Freebie Exchange
Design: Berthi's Birdbath
Free Design
here
I could not be happier with the design that she so beautifully stitched. Her finishing skills are first rate! The selection of fabric, the cording, and the tassel could not be better. Wow, I am blown away over this one. She also included so many
fabulous
extras, just take a look...
Thank you so much Veronica, I will be sending you a more appropriate thank you shortly.