My Halloween Exchange from Edgar arrived on Tuesday and I am STILL smiling from ear to ear. I was so excited to see Edgar's name on the return address label, I love his work and have longed to have something stitched by him. Here is what I had the good fortune of receiving: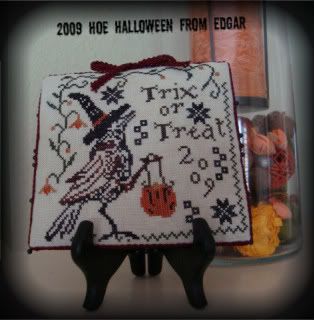 2009 HOE Halloween Exchange from Edgar
A beautiful pinkeep with an amazing collection of fun Halloween treats. Could I be any happier? Absolutely not. I truly love this exchange and cannot thank you enough Edgar!