I could hardly believe my eyes when I opened my Blackbird Designs Ornament from Karen K. I love this stocking and am so happy to be able to hang it from my tree. This is absolutely gorgeous, so beautifully stitched and finished.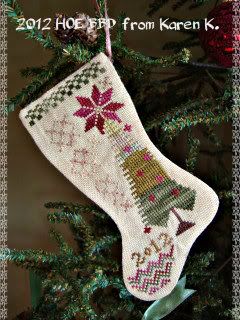 Designer: Blackbird Designs
Design: Crowning the Tree
Thank you so much Karen for the beautiful ornament!
MarieP
MyBlog