I received the most amazing Halloween exchange today from Michelle B. Take a look at what was awaiting inside the box.....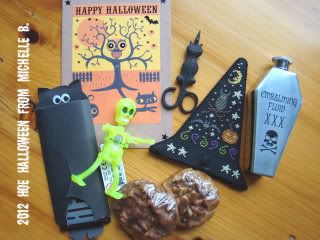 And a close-up of that fantastic Witch's Hat scissor case...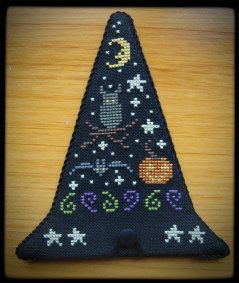 And the reverse side....
Designer: Historic Stitches
Design: Witch's Hat Scissor Case
Yes, I am one lucky/happy HOE stitcher!
Thanks again Michelle, I truly love what you stitched and all that you sent!