A package arrived on Saturday from Linda O. Here is what she sent me for the HOE Summer Exchange...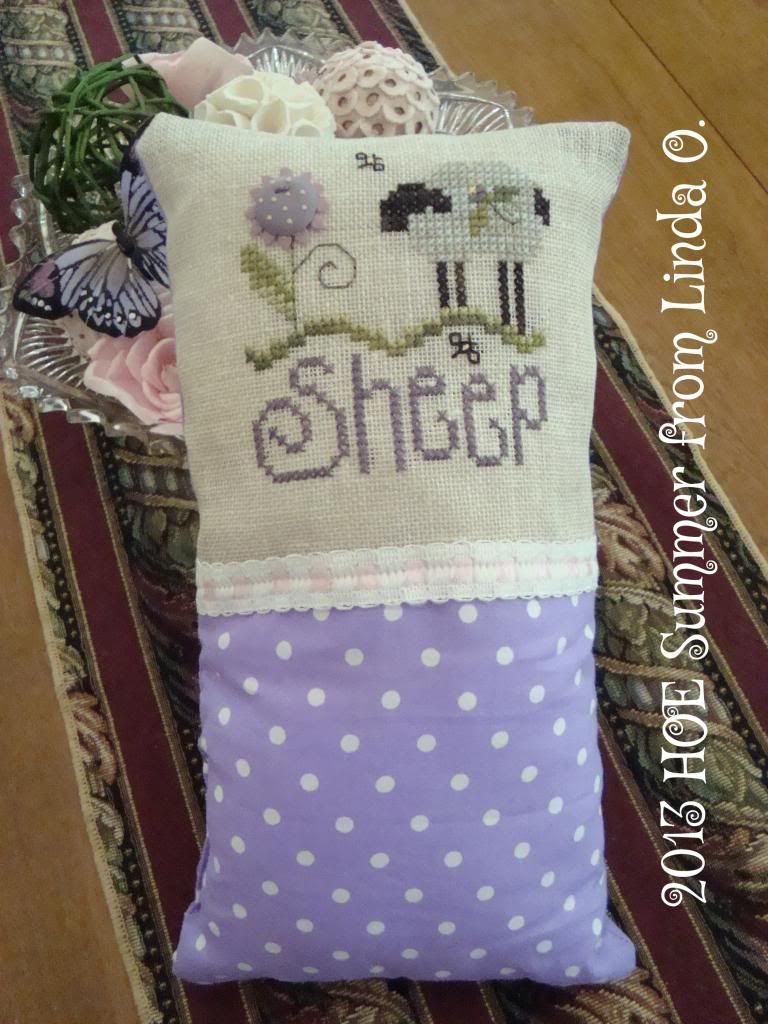 Designer: Shepherd's Bush
Design: Sheep Freebee
This is a wonderful pillow with the cutest button! I love the polka dot fabric that Linda selected, it is absolutely perfect for this design. Thank you so much Linda, you did a beautiful job.