I am so excited to share a picture of the wonderful Halloween exchange that I received from Conny.
She selected a design from one of my favorite designers, BBD and stitched two designs. I absolutely adore this two sided Halloween ornament and love that she include my initial.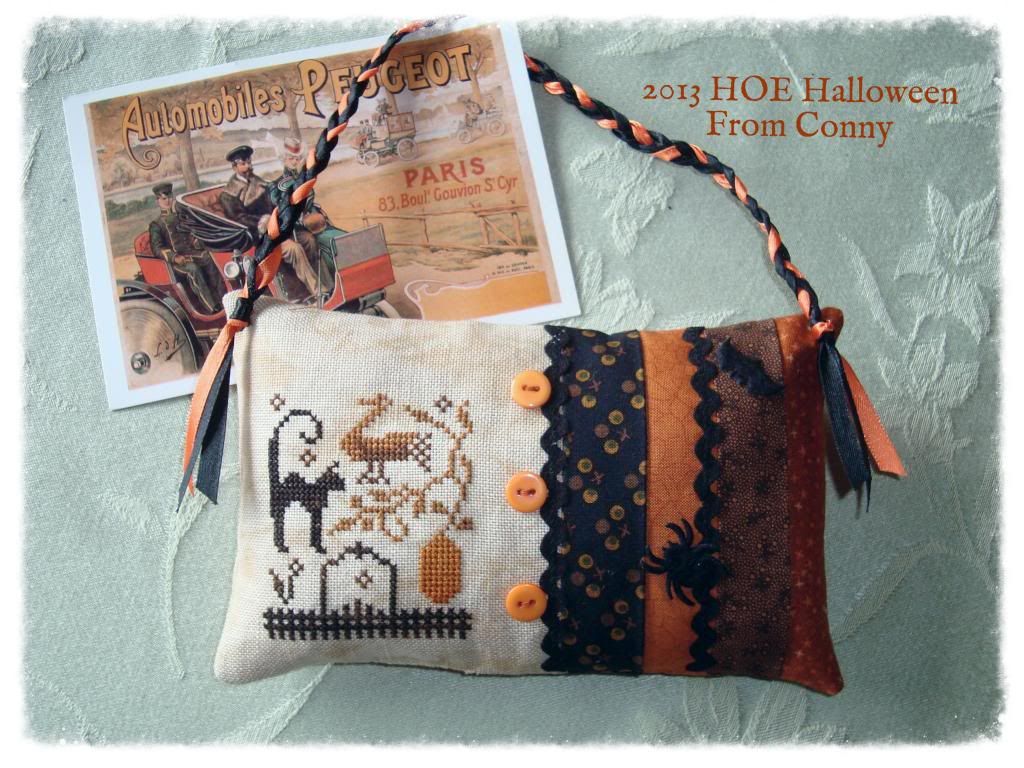 Designer: Blackbird Design
Finish: Pillow Ornament
Conny did a great job finishing this pillow. The selected fabric coordinated perfectly with the design. She added black Ric Rac, 3 small buttons, and a little bat and spider...very cute!
Thank you again Conny for making this such an extra special exchange. Your ornament is hanging front and center on my Halloween tree.
MarieP