And I could not be happier! Once again I had the good fortune of having Amy V-M stitch for me. She stitched a Shepherd's Bush design from the 2013 JCS Ornament Issue. Here is the wonderful ornament...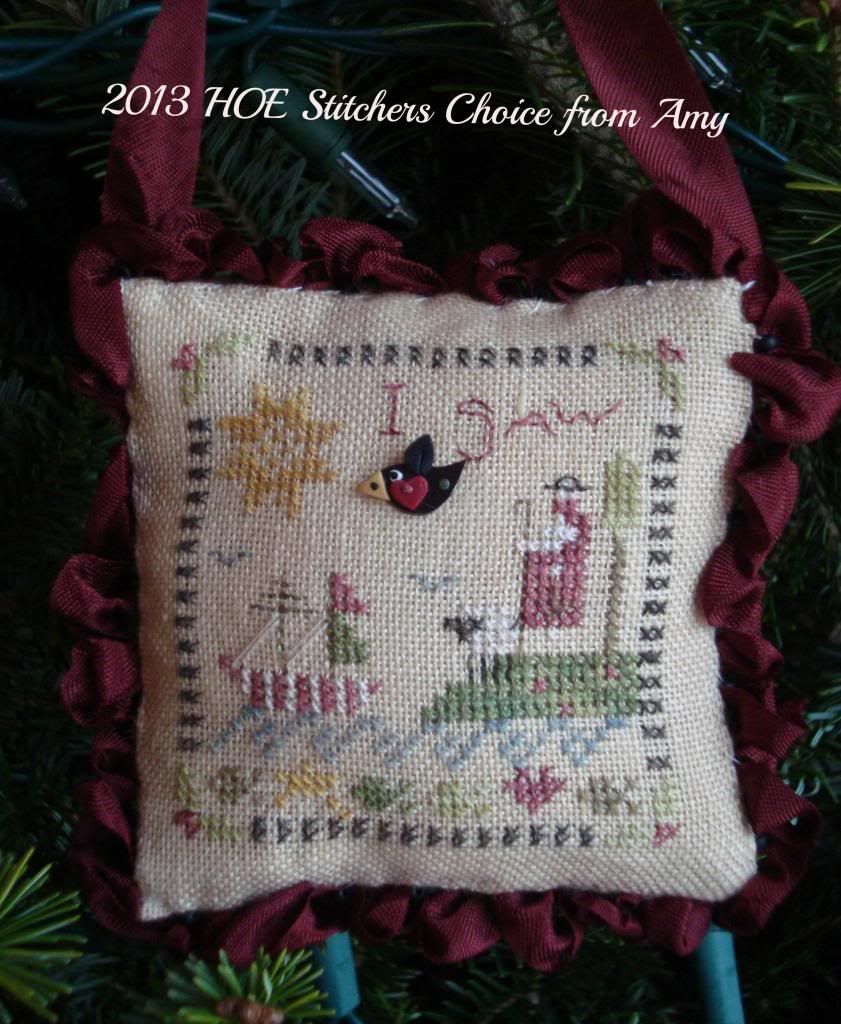 Designer: Shepherd's Bush
Design: I Saw
From: 2013 JCS Ornament Issue
Amy ruched the trim using a beautiful ribbon that perfectly compliments the design. Did you see the adorable little bird button? Too cute!
I can't thank you enough Amy. The ornament adorns my recently decorated tree and looks fabulous.