Here is the Halloween Ornament that I received from Amy...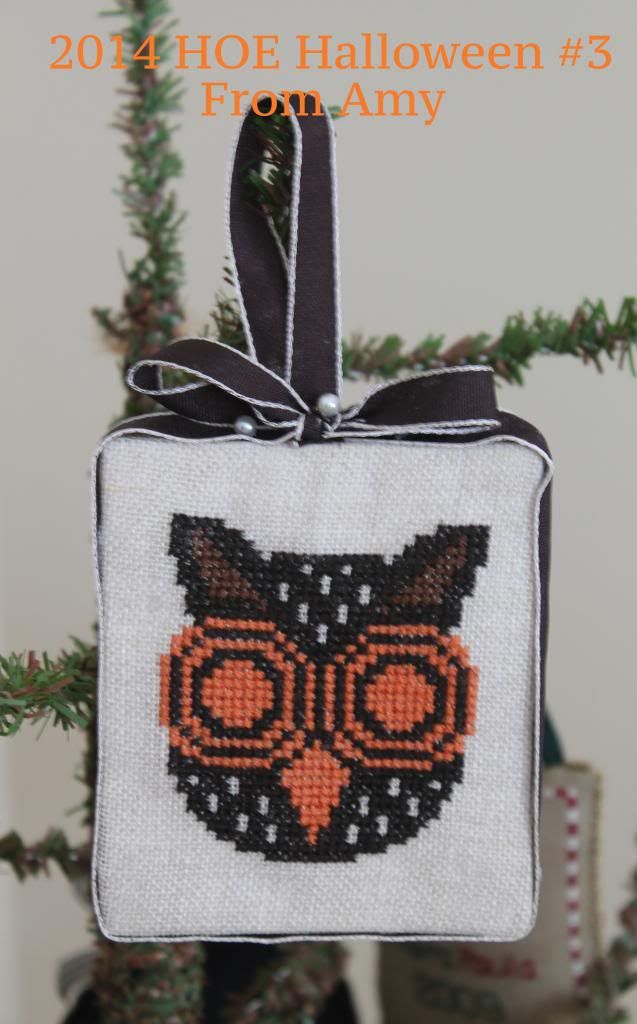 Designer: Prairie Schooler
Design: Heads Up
28 count Lambswool Linen
This little owl design is just the cutest ~ I love the big orange eyes. He is such a wonderful addition to my Halloween tree. Thank you very much Amy!!!