How exciting, I received my Autumn Exchange in the mail yesterday and here is the wonderful ornament that I received from Brandon….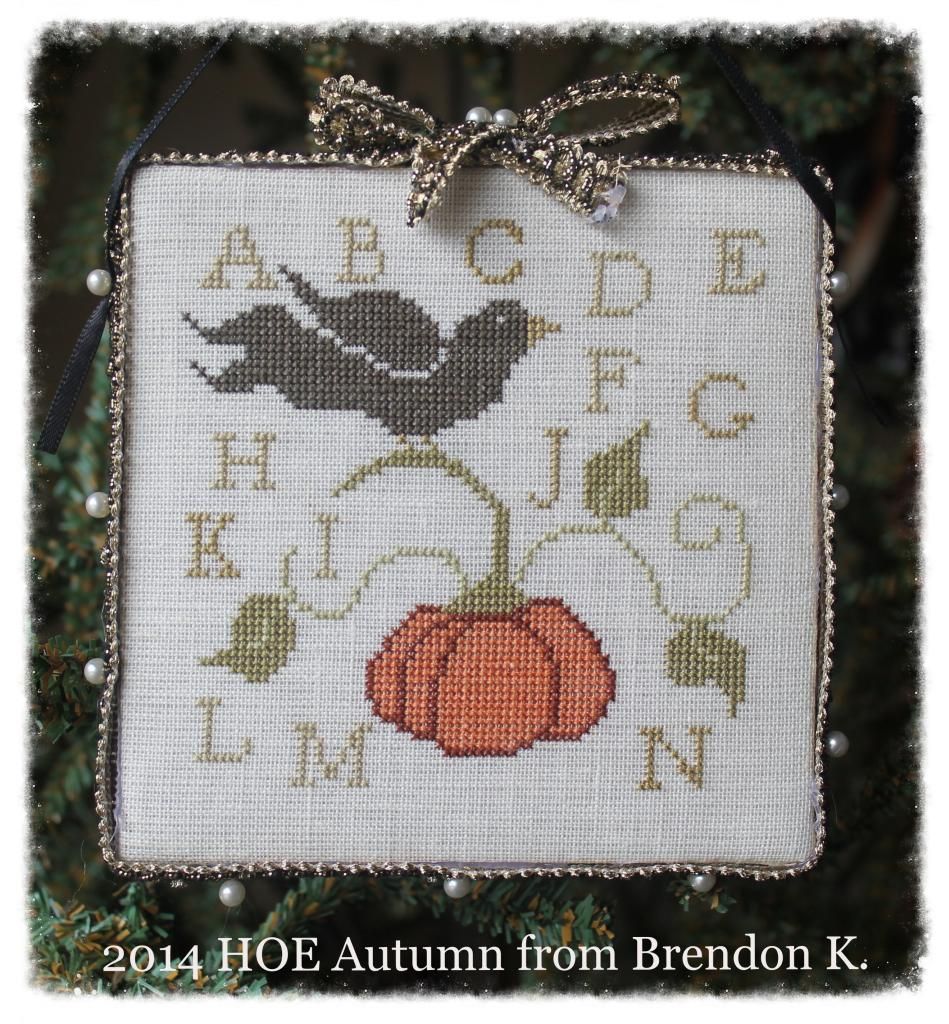 Designer: With My Needle and Thread (Freebie)
Stitched by: Brendon K.
Stitched for: Mariep
This is a great design, one that is saved in my "to do" folder. I am so happy that I can now remove it and file it away. The design is beautifully stitched on 40 count! I love the higher count fabric but am finding it difficult to stitch with those tiny little holes….oh, my eyes!
Thank you so much, Brendon!